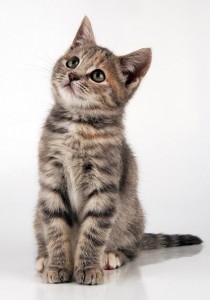 By François G. Cellier
March 25 2016 — The karma of a pet varies from one to the other.  After a succession of misfortunes, some get away from it in blowing with the wind, rather than against it. Others are unfortunately born at the wrong time and the wrong place. They suffer the consequences in more ways than one.
More Abuse
The Montreal SPCA keeps us regularly informed of cases of abused animals, cruelly mutilated or murdered and left out on the street. Even today, it informed us that a two-month-old kitten (Abel) was the victim of unspeakable cruelty.
The animal suffered a deep cut from the chin to the shoulder. "This significant cut has fully severed one of its front legs and opened its throat," says the SPCA. Abel and other cats that have been victims of acts of cruelty were found on Belcourt Crescent in Laval.
Respect and Compassion
We may not like animals, but this antipathy should not turn into hatred and barbarian intentions that seek to do evil. My conscience dictates me to repudiate this human stupidity and carelessness, and I assail abusers of animals like those who prey on others to inflict them sufferings.
Animal reality is a portal for those with an interest in animals. This cry for help is, therefore, aimed at them. I share their pain when they are disturbed by the abuse done to cats, dogs and other animals. And I sympathize with those who lose an animal they have cherished for many years because they died of old age or sickness.
A Call on All
In short, the SPCA Inspection Service of Montreal opened a criminal investigation into the case. It asked the help of the public to "identify and apprehend the person responsible for acts of cruelty against that cat" and others who have also suffered abuse.
Anyone having relevant information regarding this matter is asked to contact the SPCA Inspection Service at inspection@spca.com or call 514-735-2711 ext. : 2230. All information received will be treated confidentially. The Montreal SPCA reminded that animal cruelty is punishable by imprisonment up to five years.
François G. Cellier Editor Animal Reality
Like this article? Like us on Facebook.