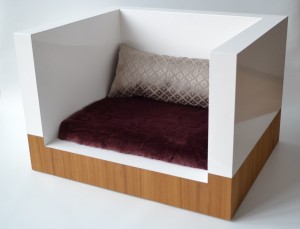 February 28th, 2017 —  Cats are calm and discrete animals that easily blend in. Sometimes invisible and hidden in unexpected places, their presence is no less reassuring and soothing.
Elegance and grace
Exuding eternal grace and often noticed for their beauty, felines move with finesse in a universe of their own. Ideally, the environment in which they live should not only be adapted to their reality, but also to the reality of humans with whom they live
There is a wide variety of cat products on the market, some of which are the result of a thorough analysis, in the sense that they converge towards one ultimate goal: 'That everyone can live in harmony with felines' says Véronic Doyon, Director of Sales at Huve Collection.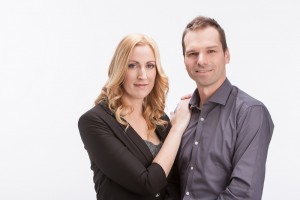 Useful and beautiful
A Québec based company which radiates throughout Canada, the United States and Europe, Huve Collection creates objects that blend into any decor, so perfectly, they become almost invisible, and when they are noticed, it is for the right reasons. 'Our products have a modern and sleek design. They are both durable and very trendy' adds Véronic, who prefers the use of birch and cherry-wood for all their products. Paints and varnishes are water-based, which makes them non-toxic.
Whether you are looking for a cat bed, a bowl or a funeral urn, just to name a few, the idea is to build on complementarity in a given environment, to achieve harmony and a successful layout.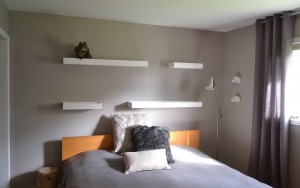 This discipline is reinforced with ongoing training on feline and canine behaviours. Véronic completed all courses given by Daniel Fillion, founder of Éducateur, to perpetuate this 'thirst for creation and proximity with the raw material', and to create the 'best suited furniture possible' that will meet the needs and requirements of a highly-diversified clientele. To achieve this goal, the company added an online section for customized projects.
Motor patterns
In general, cat owners know that these animals have motor patterns feeding their natural instincts; for example, running and hunting. Where they live must thus meet these essential needs, especially when animals are inside at all times. To satisfy these instincts, the company created mural shelves, cat trees and scratching posts with a most unusual and unique look.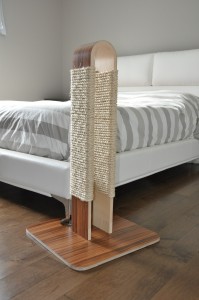 'These scratching posts are designed so that cats are driven to sink their claws into it. Posts are heavy, thus stable, and at a suitable height. In fact, these objects must symbolize the idea that one has of a tree and be located in the right places' says Véronic. Moreover, some posts have a cut-out at the base, allowing you to place the foot of a chair in the opening, which prevents it from being destroyed by cat claws.
Feline symbiosis
Although it also serves individuals, Huve Collection is primarily for commercial clients. This company makes products for animal shelters, specialized stores and veterinary clinics with designated areas for cats. Because of its antibacterial properties, laminate is used in this niche market. 'To prevent water infiltration when a product is thoroughly cleaned, we try to create objects with no visible screws' says Véronic.
The company has also explored an additional field; catteries. 'My meeting with Natalie Robidoux, owner of the ethical cattery Sous le Saule, breeders of Balinese cats, helped me to better understand the needs specific to this activity. 'Together, we are working to develop products adapted to the reality of breeders' she said.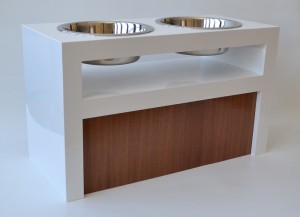 Huve Collection is clearly established in a high-end niche. The company's raison d'être is inspired by an unwavering love for animals; we can see it and feel it through the objects they produce. To tell the truth, their beauty creates a sense of belonging. But more importantly, they arouse amazement and appeal to ouruniversal fiber. Hard to resist!
Picture 2: Véronic Doyon et her spouse, Hugo Simard, Designer-Woodworker
All rights reserved.
You may also read a french version of this article.
You like this article? Like us on Facebook.