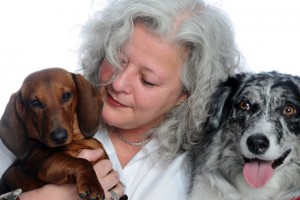 Sylvie Lamoureux, Zootherapist member of the Association of Professional Naturopaths of Quebec (ANPQ)
Text written by François G. Cellier
January 7, 2016 – As of today, I join the Reality animal team to sign one-off chronicles. This is a golden opportunity that will allow me, as much as possible, to explain the nuances of and subtleties specific to pet therapy.
This approach does not claim to cure diseases, however, it relies on a beneficial interaction between the human and the animal.
My first column will focus on the definition of pet therapy, with examples in support, although they are not demonstrated scientifically. Nonetheless, often those who use pet therapy see convincing results. At worse, nothing will happen, but the contact with an animal will have been pleasant. At best, the candidates who live that experience get reactions that go well beyond expectations.
I remember
I recall an old woman suffering from Alzheimer's disease. She had just arrived in a residence where I was intervening that day with a group of 29 people. For that occasion, I had brought along Agathe, a nine-year-old Australian Shepherd, who immediately spotted that lady whose behavior reflected well felt despair. My dog turned his attention to her, so I was unable to concentrate on the group.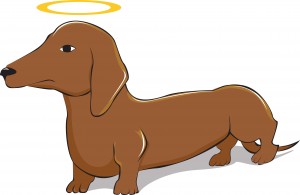 Afflicted by sadness and incomprehension of being in this place, the lady in question could not verbalize her feelings. She was crying and seemed destabilized. After a moment, Agathe went to sit between the legs of the lady and laid his head on her lap. After petting the animal a bit, she began to speak and memories came back to her momentarily. "I lived with animals, but today, I have none and I wonder why," she  said. This animal contact allowed her to bring out her feelings, which had beneficial consequences.
Once my speech was over with this group, I spoke of this lady to those in charge of the residence. Her family contacted me the same day. I was granted permission to meet that lady individually with my dog Agathe.
Sometimes, I am called upon to work with autistic and Down's syndrome sufferers and some struggling with behavioural problems. Emphasis may be placed on various issues, including fine motor skills (e.g.: difficulty associated with moving fingers). In this case, we will recommend a certain type of activity in which the selected dog will come into action.
Variety
In another situation, I accompanied a person with a Down's syndrome and whose gross motor skills were very limited. The man in question was 60 years old. His mental age did not exceed three years. He met my dog  Agathe. We then all three took a twenty minute walk. He went along with small strides, but back in his day centre, he was extremely proud of his accomplishment, to the point that he shared his experience with everyone.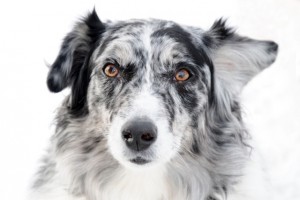 I would remind you that a dog selected for pet therapy is not a circus beast. Its actions are guided by feeling and intuition. In other words, it must enter into emotional contact with the person concerned, so that my attention can be focused on this last. It is only from there that work can begin.
Photo 1: Sylvie Lamoureux along with Agathe (right) and one of her dachshunds
Photo 2: Dollar Photo Club/Oldbody martin
Photo 3: Agathe
Like this text? Like us on Facebook.
All rights reserved
Visitors of this site may also read other articles in their English version:
Baltic
Pilots N Paws
Reactivity on a leash: what to do
You may also watch ou videos that are subtitled in English.
Click on the icon on the right hand side:
Balinese Cats/Zootherapy and autism/Advertising Video of Realité Animale